Simple camera software called webcam recording software enhances our daily lives by taking pictures and recording live footage on our PC. The best free webcam recorder software can record webinars, create video lectures, and more.
What is Webcam Recording Software?
Choose a capable top free webcam screen recorder that can effortlessly capture your webcam audio and video if you want to create high-quality material. So go ahead and start capturing HD movies with any freemium webcam recording application as soon as you put in your camera. With the best free webcam recorder, you can produce engaging YouTube videos, tutorials, demos, and plenty more.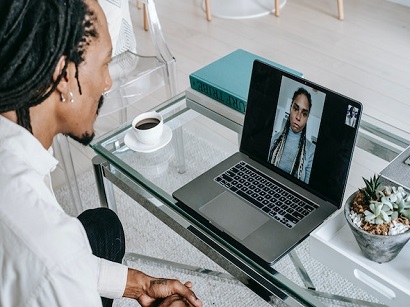 The free webcam recorder software is listed here for free or with a free trial, so you may try them out before buying.
What is the Purpose of Webcam Recording Software?
Your video streams, as well as recordings' picture and audio quality, can be enhanced by various camera software choices. For example, you may edit and distribute movies using some webcam software for presentations, lessons, gaming, and other purposes. In addition, each person's device can shoot audio and video tracks individually and locally, giving far more post-production processing choices.
Livestream recording software is developed to let you create video content and introduce yourself to the online community. They enable you to make genuine in-person connections with your audience.
You may quickly provide quality movies, take online lessons, and record and broadcast recordings with webcam software. Free webcam recorder software also makes it easier to take snapshots and images.
Features of Webcam Recording Software
Record videos: You may either record videos without or with audio.
Text subtitles or a time stamp are helpful additions to videos.
Adjust color settings: You can adjust color settings and preconfigured video effects before recording.
Change the size, frames per second, and video resolution: This feature lets you do that.
Record your screen: Software for recording your camera and screen simultaneously is available.
You may immediately upload movies to websites that provide video material, such as YouTube, Vimeo, and Flickr.
Time-lapse video capture: Webcam recording software makes it simple to capture time-lapse videos.
Create picture snapshots: This feature enables you to take a photo picture of a movie to use as a thumbnail.
Screencasting videos enable you to share them with an audience at any moment.
Modify recorded videos: You may edit your footage using webcam recording software.
Explain One by One Software
1. Webcamoid
Although Webcamoid does not have a fancy or elegant UI, it is a sound webcam recorder. Use it to capture images or video from other cameras or your computer. While using the program, you may adjust the webcam's options, such as high contrast, and add extras like color or black-and-white filters.
2. OBS Studio
A webcam recorder that is open-source and free is called OBS (Open Broadcaster Application) Studio. Since the software package is created and freely modifiable, programmers can add new features as they see fit. OBS may record and produce scenes using various components, such as a camera, browser windows, photos, text, and more.
3. Riverside
Check out Riverside for an all-in-one online webcam application alternative that enables you to mix and edit individual tracks in addition to video calling and recording. It is the best option for those organizing sizable online events or seminars. In addition, Riverside gives you an invite link for video footage with up to 7 friends and 1000 viewers.
Up to 4K resolution recordings are possible, and you may edit your video for publication immediately after recording. The Editor tool from Riverside makes it simple to alter your movie and add personalized backdrops and logos. With a few easy clicks, you can also make brief shareable snippets.
4. Apowersoft Free Online Screen Recorder
An unrestricted number of videos may be recorded with the free browser extension Apowersoft Free Web Screen Recorder. You have the option to simultaneously record the complete screen or a specific region, as well as your workspace, internet window, or camera.
5. Logitech Capture
Camera software with dual purposes, Logitech Capture, enables you to stream and capture footage from your webcam. You may record from your desktop, an application window, or two other cameras. You may choose from six view options with this webcam program, including picture-in-picture and side-by-side.
Users of Mac computers have reported several difficulties with Logitech Capture, along with the requirement to download extra software to function. According to Logitech, this will be the last edition of the Capture application, and there will not be any additional upgrades.
6. Camwiz Webcam Recorder
Only macOS users can get the fundamental yet free Camwiz Webcam Recorder program. You may use it to watch, record, and replay webcam videos. However, some functions of this program, including auto-stop timer and camera system mode, must be paid for to access other capabilities.
7. SplitCam
You may stream your webcams, video files, presentations, or your desktop with the free program SplitCam. The most significant benefit of SplitCam is the ability to add virtual effects to make your streams stand out. In addition, direct video uploading to YouTube is possible, although there are limited editing choices, and this program primarily concentrates on streaming features.
8. Imaging Edge Webcam – Sony
The Imaging Edge Webcam program could be suitable for photographers and owners of Sony cameras. By linking a Sony camera to your laptop, you may utilize it as a webcam with the help of this free program. There was a need for this program that could convert a video into a webcam. Therefore, it was produced a couple of years ago. Live streaming and online conference services may be accessed through Imaging Edge.
9. NexiGo Webcam Software
Due to a shift toward more remote work, exterior cameras have significantly increased in popularity. Compared to a webcam with your computer or smartphone, they provide higher-quality picture and sound options. Webcams from NexiGo are well-regarded and cost a variety of amounts. However, NexiGo Webcam Software is limited to specific cameras and is mainly used for broadcasting.
10. HP Webcam Software
The only objective of HP Webcam Software is to maximize the performance of the built-in cameras in HP laptops and desktop PCs. With the help of this program, you may capture higher-quality recordings while participating in online conferences.
FAQs
Which Windows 10 webcam recording program is the best?
The best free webcam recorder software for Windows 10 that is by far the finest is Wondershare Filmora Scrn. In addition, OBS Studio, Debut Video Capture, Webcam Toy, and XSplit VCam are different well-liked programs.
Which webcam recording program is best for YouTube?
One of the most excellent YouTube video creation tools is Bandicam. SnagIt, ShareX, ScreenFlow, GoPlay, and Camtasia are more options. 
Which MacOS webcam recording program is the best?
The best webcam recording application for MacOS is GarageBand. The finest MacOS apps are IStopMotion, Mono, Snapz Pro X, Apple QuickTime Player 7, and Mono.
Conclusion
Videos these days are packed with the necessary knowledge. Everyone is left with a lasting impression because of the engaging way in which this information is delivered. Your company would benefit from a powerful top free cam downloader. This renders your final movie stunning and makes it easier for you to compress, clip, or edit your films.
Therefore, glance at our selection of the best free webcam recorders accessible today, irrespective of whether you're new to webcam filming or have experience making films. As a result, check out our list of the top free cam screen recorders.